<![if !vml]>

<![endif]>
Welcome to Brownhill Kennels, we are a licensed boarding kennels and we board every day of the year, but are closed on Christmas day & New Years day for viewing, collection and delivery.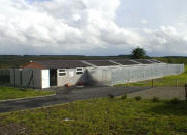 ALL DOGS MUST BE VACCINATED.
An up to date vaccination certificate must be provided when you board your dog.
Please ensure the following vaccinations are in force:-
Leptospirosis, Canine Hepatitis, Distemper & Canine Parvo Virus.
We also recommend vaccination for infectious bronchitis-kennel cough (Bordetella bronchiseptica)
Bitches in season catered for when given prior notice.
EVERY EFFORT IS MADE TO ENSURE YOUR PETS HEALTH & HAPPINESS
KENNEL FACILITIES
Two separate kennel blocks with various run sizes to suit single or multiple boarders.
Indoor and Outdoor runs -linked by sliding hatches to allow dogs free access to both areas.
Kennels built of brick with sealed flooring.
Kennel runs are secured with galvanized steel doors and dividers.
All outdoor runs are fully roofed.
Central Heating with thermostatic control day and night. perfect for winter boarders. Secure off lead exercise areas-combines paved and grass surfaces.
We require all customers to complete and sign our standard boarding contract at the start of their dogs stay.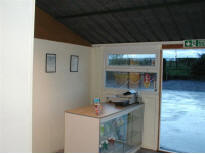 If preferred customers may bring food sufficient for their own dogs stay.
Please consider the following when boarding your dog:-
1.A note of his or her diet.
2.Habits and ailments, if any.
3.Details of your vet.
4.Emergency telephone number of a friend or relative.
5.Beds,blankets,toys and treats are welcome.
West Benhar Road
Harthill, North Lanarkshire
ML7 5TG
Just off J5 M8
Tel: 01501 752229